The seminar will address a topical issue in the onco-hematology, such as modern forms of lymphoma irradiation, which represent one of the fundamental therapeutic aids in the multimodal approach to these diseases.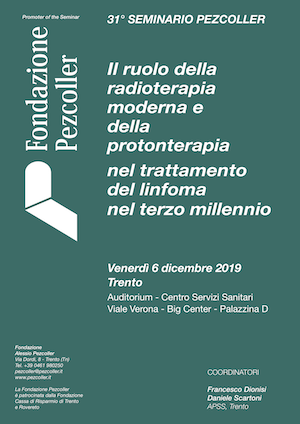 The event is promoted by the Pezcoller Foundation and coordinated by Dr. Francesco Dionisi, MD, and Dr. Daniele Scartoni, MD, at the Proton Therapy Center, Trento, aiming to present and discuss the most recent scientific and technical acquisitions in the treatment of lymphomas with radiation therapy.
Enrollment is free of charge and compulsory, the application forms must be sent by 30 November 2019 via email to segreteria@orikata.it or via fax to 0461 824251.