A special afternoon yesterday at the Proton Therapy Center in Trento, where musicians from the Conservatorio Bonporti performed a concert for patients, volunteers and staff. The performance was an opportunity to thank a person who recently donated a piano to the Center. From now on, a concert will be hosted monthly as part of the agreement between Conservatorio Bonporti and the broader project of APSS Trento to improve the quality of time spent by patients at the hospital.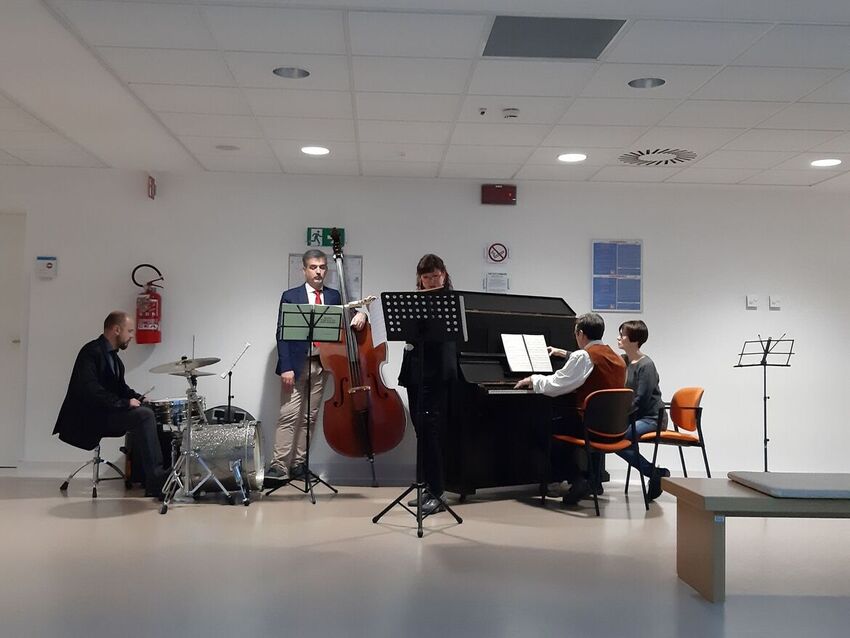 "Allow me to thank you on behalf of the Board of Directors - said Bordon on the sidelines of the performance - Mr. Giampaolo for your generous donation of the piano and to Conservatorio Bonporti and their musicians for joining us periodically because in this place of care, holding suffering and hope, music can give our patients and their families relief navigating through these hard times.
During the concert the musicians Paola Regano on flute, Stefano Pisetta on drums Calogero Di Liberto on piano and Massimiliano Rizzoli on double bass performed a Suite for flute and piano by Claude Bolling. The performance of a young patient of the Center was the gran finale of the event.